October 9, 2016
1 Likes
0 Comments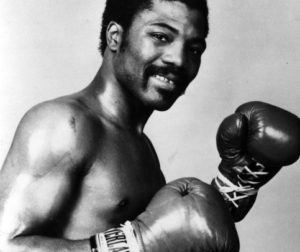 International boxing hall of famer Aaron Pryor pass away at the age of 60 on October 9, 2016.  In boxing Aaron held the WBA and IBF super lightweight titles. Pryor defeated Antonio Cervantes to become the WBA super lightweight champion back on August 2, 1980. Since winning the belt he successfully defended it nine times. Two of the successful title defenses of the WBA were against International boxing hall of famer and three division champion Alexis Arguello.  In Pryor's unification bout he fought Nick Furlano who held the IBF super lightweight title and won a unanimous 15 round decision. Defeating Furlano gave Pryor the WBA and IBF super lightweight titles.
During his time as a professional fighter, Pryor was undefeated until he received his first defeat against Bobby Joe Young by TKO back on August 8, 1987. Since losing to Young, Pryor won his final three fights and then retired from boxing for good. As a professional Pryor's record was 39-1 with 35 knockouts.
Pryor when he pass away left behind a wife and three children. Aaron's son Aaron Pryor Jr, is following his late fathers footsteps by becoming a boxer. My condolences goes out to Aaron, his family, his friends, the opponents he fought, his trainer and his team.