September 24, 2016
1 Likes
0 Comments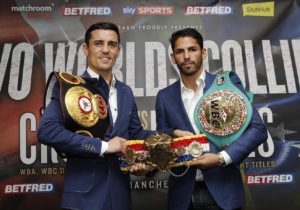 By Samaarah Choubak 24th September 2016
With a complex defence strategy in place repeatedly pinned especially in these six months Anthony Crolla has set himself up again to tonight to defend his WBA Lightweight Title, as a bonus could he permit himself nicely in the direction of the WBC Diamond and Ring Magazine vacant titles ?
Last night both weighing in successfully, Linares at 134.1'lbs and Crolla at 134.5lb's they both prevailed tons of energy and insight, giving us a clue and notion of how much excitement the global audiences will be receiving in the Manchester Arena, United Kingdom tonight with their high definition forms, energy levels and most of all their winning mentalities.
The Manchester Arena is the present day domicile for Crolla as he is extremely familiarised with the surroundings, evidently with his past wins named Ismael Borroso where Crolla retained his WBA Lightweight Title only recently in May 2016 and prior to that winning the Title where he fought against Daraleys Perez in November 2015 .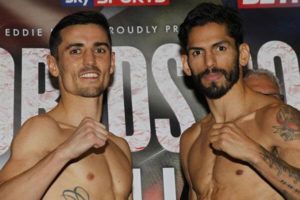 This scope makes it a comfortable fit for Crolla and where he gained and built up his confidence and could now peradventure to get inherent analysis into motion, he recently said " I want to keep this mad ride going, I have to pull out another career-best performance again, anything less is not going to be enough. He's the best fighter that I've shared the ring with and you only have to look at his record to know the level he's operated at for a long time and see how big a task it is. " (Matchroom Boxing).
Fan sustentation and sponsorship backed from Lonsdale, William Hill, JD Sports and Stubhubb have dramatically assisted in both athletes success on this occasion with the backdrop and momentum of Matchroom Sport.  
Globally recognised champion Ricky Hatton saying " It will be a wonderful night in Manchester and it will bring back the good old days". (Sky Sports).  One of the other sweet spots of success has been in the rigorous style of Joe Gallagher,  Crolla's trainer although he said "Can't sleep!" the tells Sky Sports. He feels the lack of sleep, endurance, commitment and cherishing will bring the team ultimate triumph.
Of course this fight will not be complete without George Linares, Venezuelan, well-kept not so much of a secret now with his amateur record of gold medals and his 9 last fights have been massively successful against the likes of Eva Terry and British Kevin Mitchell.  His professional career is ground breaking and he said recently, "I have my army boots and shirt and to show I'm the general and my mission will be complete on Saturday." (The Sun Newspaper).
Please support this article's sponsor, Manchester's finest in Large Screen Sports Showings, Shisha, Cuisine, Cocktails and In house DJ Chira –  Shesha Lounge, 137- 139 Cheetam Hill Road, Manchester M8 8LY +44 (1) 61834 8007 FB https://www.facebook.com/Shesha-Lounge-15615958965/ Twitter – @Shesha_Lounge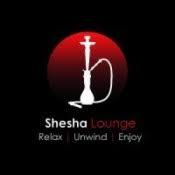 Saturday 24th September Manchester, United Kingdom, M.E.N. Arena
Undercard as follows: –
17.00: Liam Conroy vs. Baptiste Castegnaro – Light Heavy 3 Rounds
17.30: Mark Jeffers vs. Ben Heap – Middleweight Contest 4 Rounds
17.50: Issac Lowe vs. Elvis Gullen – Featherweight 6 Rounds
18.25: Marcus Morrison vs. Matiouze Royer – Middleweight 8 Rounds
19.00: Lydon Arthur vs. Andy Neylon – Super Middleweight 4 Rounds
Live on Sky Sports 2, SKY Channel United Kingdom: –
19.30: Hosea Burton vs. Fernadez Castenda – Light Heavy 10 Rounds
Connor Ben vs. Ross Jameson – Superlight 6 Rounds Contest
Callum Johnson vs. Willbeforce Shihepo – Commonwealth Light Heavy Championship
John Ryder vs. Jack Anfield – WBA International Middleweight Championship
Anthony Crolla vs. George Linares – WBA, WBC Diamond & Ring Magazine Lightweight World Titles
Nathan Wheatly vs. Dan Blackwell – Middle Contest 4 Rounds
Photo Credit -L.Lusting Matchroom Sport