August 12, 2018
1 Likes
0 Comments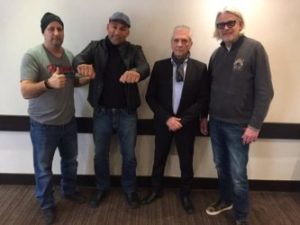 By Kevin Davis
After losing a controversial decision in Russia vs Ruslan Chagave for the vacant WBA heavyweight title. Fres Oquendo the Puerto Rican, Chicago native had to go back and forth to get a rematch only to have Oquendo suffering an injury. After Oquendo's injury healed, Chagaev retired from boxing. It's been a waiting game for Oquendo, who finally will get his chance. Fighting Charr gives Oquendo his last chance at a world title which has been held up for years until Charr defeated Alexander Ustinov by a 12 round unanimous decision in November. Manuel Charr a 33 year old fighter who has been in some tough battles but hasn't seen anyone with the skills and ability that Fres brings to the table.
A lot has been made about Charr's promoter losing the purse bid to Oquendo's management, but it's not a big deal. Charr's promoter Bernd Trendelkamp explains that they had always intended to have the fight with Oquendo take place in the U.S, so it didn't matter but now the fight shall be taking place in Germany.
The top champions in the division are Deontay Wilder, Anthony Joshua and Joseph Parker. Charr is seen as a belt holder only, and not one of the talents. Oquendo has a chance of beating him if he can get to his chin and land a big shot. Charr was knocked out in the 5th round by cruiserweight Mairis Briedis in August 2015. Alexander Povetkin stopped Charr in round 7 in May 2014.
Fres was suppose to fight Shannon Briggs but Briggs failed a drug test, which set Fres back again but after 4 years he's looking sharper and more ready than he was the last time he fought, let's just hope things go the way they look this time around.