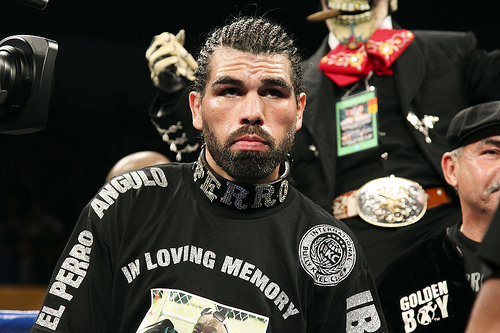 ALFREDO ANGULO, Former WBO Interim Junior Middleweight World Champion
"I'm the same Alfredo Angulo as I've always been and I'm going to always give the fans great fights. I think that I earn respect in my fights and March 8 is going to be no different.
"I don't know if he's the most powerful fighter I've faced, but I know I have to give my all in this fight for my fans. This fight is for the fans.
"What's this fight going to mean if I win? I don't know. Once I win, then you can ask that.
"He [Canelo] knows the heart that I have. He's knows it very well; that the advantage I have over him.
"I know I have some doubters. But if you doubt me, go ahead and look up my fights on YouTube."