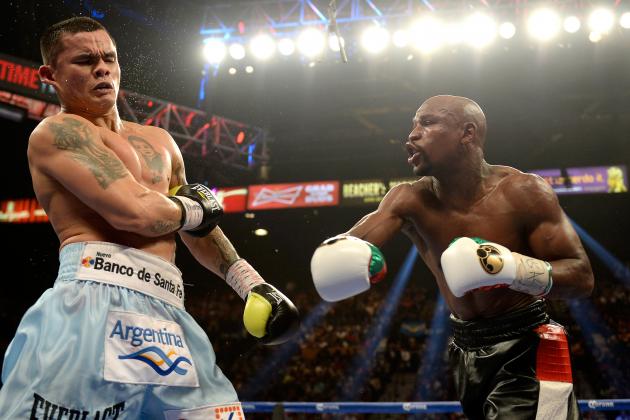 FLOYD MAYWEATHER, Eleven-Time, Five-Division World Champion
"The first fight was action packed for the first four rounds before I took control. He has the will to win like I do. He's a tough competitor and he has Argentina on his back--and of course I represent the red, white and blue so we must give the fans what they want to see... It's another blockbuster.
"On September 13, I will be faster. I will be stronger. I will be a better fighter. This time around it will be a more exciting fight."
"I think that every time that Maidana has gone out and fought opponents, other opponents and even myself, he's done the same thing. Whereas out of the 45 that I've faced, I was able to do different things. I can box. I can counter punch. I can box on the move. I can counter punch on the move. The only way that he can fight is to slug."